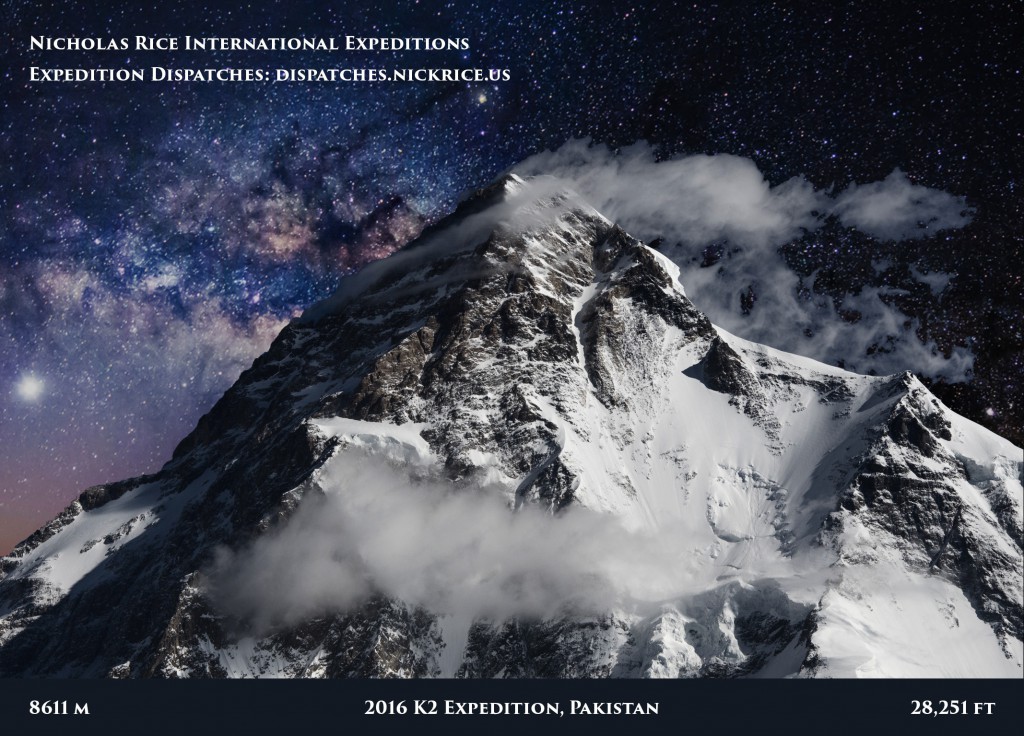 Nicholas Rice departed Los Angeles for Islamabad, Pakistan on June 14th, 2016 for his 13th Himalayan expedition and his 16th major international expedition. Nick will be attempting K2 in Northeast Pakistan.
K2 is 2nd highest mountain in the world standing at an elevation of 8611 meters or 28,251 feet. Nick attempted K2 via the Cesan route (south-southeast spur) in the summer of 2008, however, he chose to turn back at 8,300 meters after two climbers died on his summit day. After descending, the tragedy continued to unfold above and in the end, 11 climbers lost their lives to the savage mountain and August 11th, 2008 marked the second worst tragedy in climbing history.
Dispatches will be posted live from base camp via satellite modem as the expedition progresses.  
This will be Nick's 11 year anniversary since his first expedition in the beautiful country of Pakistan.